i-Sport part of Solutions Square
at Global Sports Week in Paris
09.06.2022
i-Sport part of Solutions Square
at Global Sports Week in Paris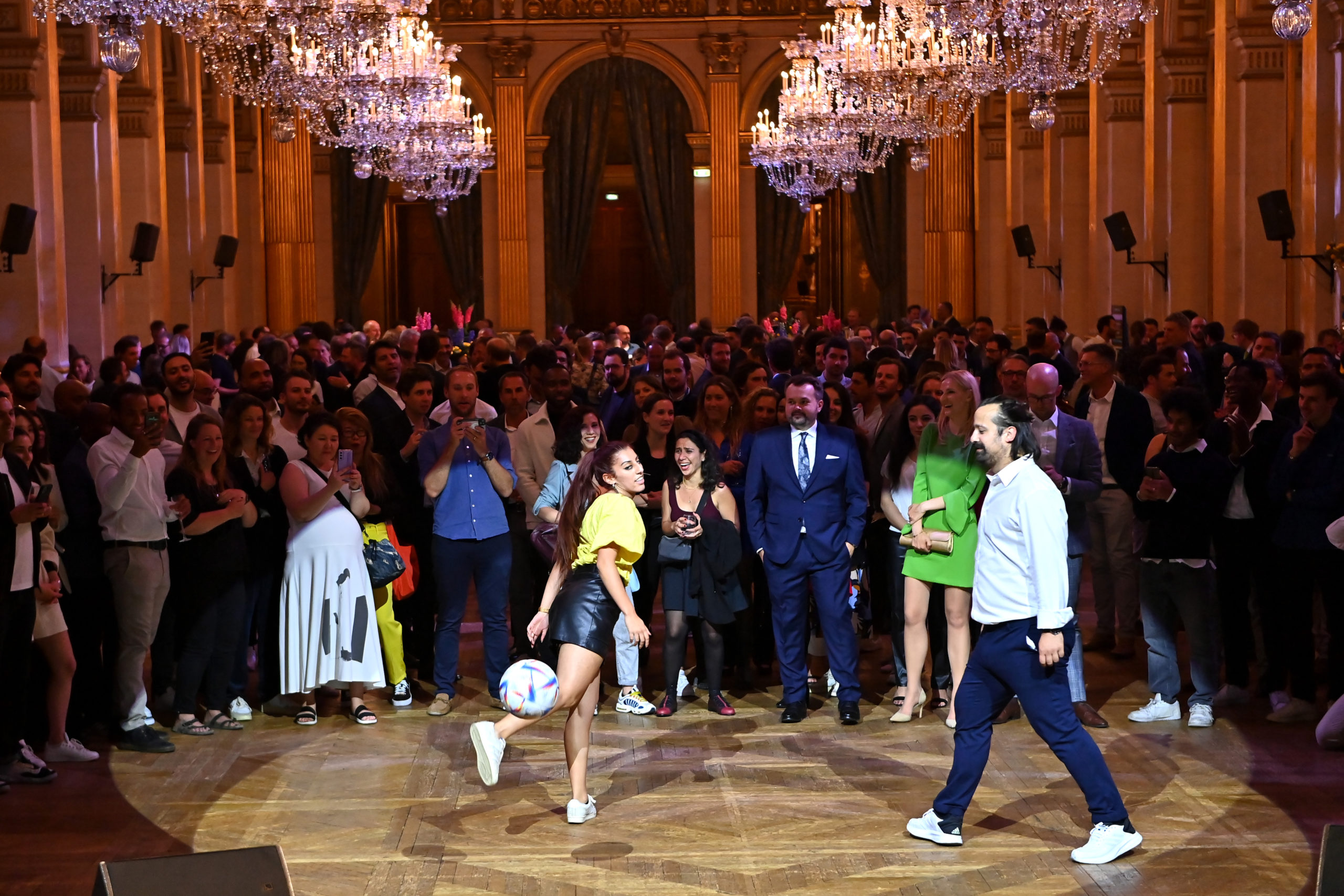 More than 2,000 people from 98 countries attended the 3rd edition of Global Sports Week 2022, held in Paris and Los Angeles – the host cities of the next two summer Olympic and Paralympic Games. The i-Sport Agency was honored to be part of this global event as part of Solution Square, dedicated to innovative solutions for the global sports industry.
i-sport Group
at Global Sports Week in Paris
i-Sport Group was the only company from Poland to present itself not only as an innovative approach to amateur training, but also as a reliable partner in the sports marketing industry, representing Central and Eastern Europe in relations with the rest of the global market.
This year's edition received increased support from the French government as part of the French Sport Touch program, which aims to increase France's international influence and appeal in and through sport. French local authorities representing more than 100 training venues ahead of the 2024 Games in Paris took the opportunity to present their projects in front of the 25 national Olympic and Paralympic committees that traveled to Paris for the event.
01
2000 participants from 98 countries
03
More than 100 speakers and media representatives from around the world
Los Angeles Mayor Eric Garcetti, Ukrainian tennis star Elina Svitolina, International Paralympic Committee President Andrew Parsons, Paris 2024 IO President Tony Estanguet, LA 28 CEO Kathy Carter, UK Sport Dame Katherine Grainger, FIFPRO Secretary General Jonas Baer-Hoffman, Angel City FC founder Julie Uhrman, Africa Cup of Nations 2023 Organizing Committee President François Amichia, Riot Games CEO Nicolo Laurent, Manchester United and England soccer player Alessia Russo, Universal Music Group Executive Vice President Olivier Robert-Murphy, Six Nations CEO Ben Morel, and FIFA Chief Marketing Officer FIFA Marketing Director Jean-François Pathy were among the participants at this unique global sports forum.
The third edition of Global Sports Week (GSW), under the patronage of UNESCO and the honorary patronage of Emmanuel Macron, President of the French Republic, kicked off on May 9 with a reception at Paris City Hall. The event continued with two days of conferences at the Accor Arena in Paris, culminating in live coverage of the GSW @ LA event, presented by 17 Sport and the LA84 Foundation, held at the latter's headquarters on May 11.
Starting in 2020. GSW has become the leading annual meeting of the global sports economy, focusing on important issues at the intersection of sport, business and society.