i-Sport Fitness Index at MIEE 2022/23 National Convention
07.10.2022
i-Sport Fitness Index at MIEE 2022/23 National Convention
For the past two years, we have been successfully running our proprietary sports aptitude test project for elementary school students, sponsored by the Pho3nix Foundation. We have visited hundreds of schools across Poland, and more than 30,000 children have taken our test. This makes us very happy, but we have an appetite for more and our ambition and mission is to reach the entire society!
And here, carried by the success of the children's program, after a few months of hard work we are implementing a new program, this time testing the physical fitness of adults.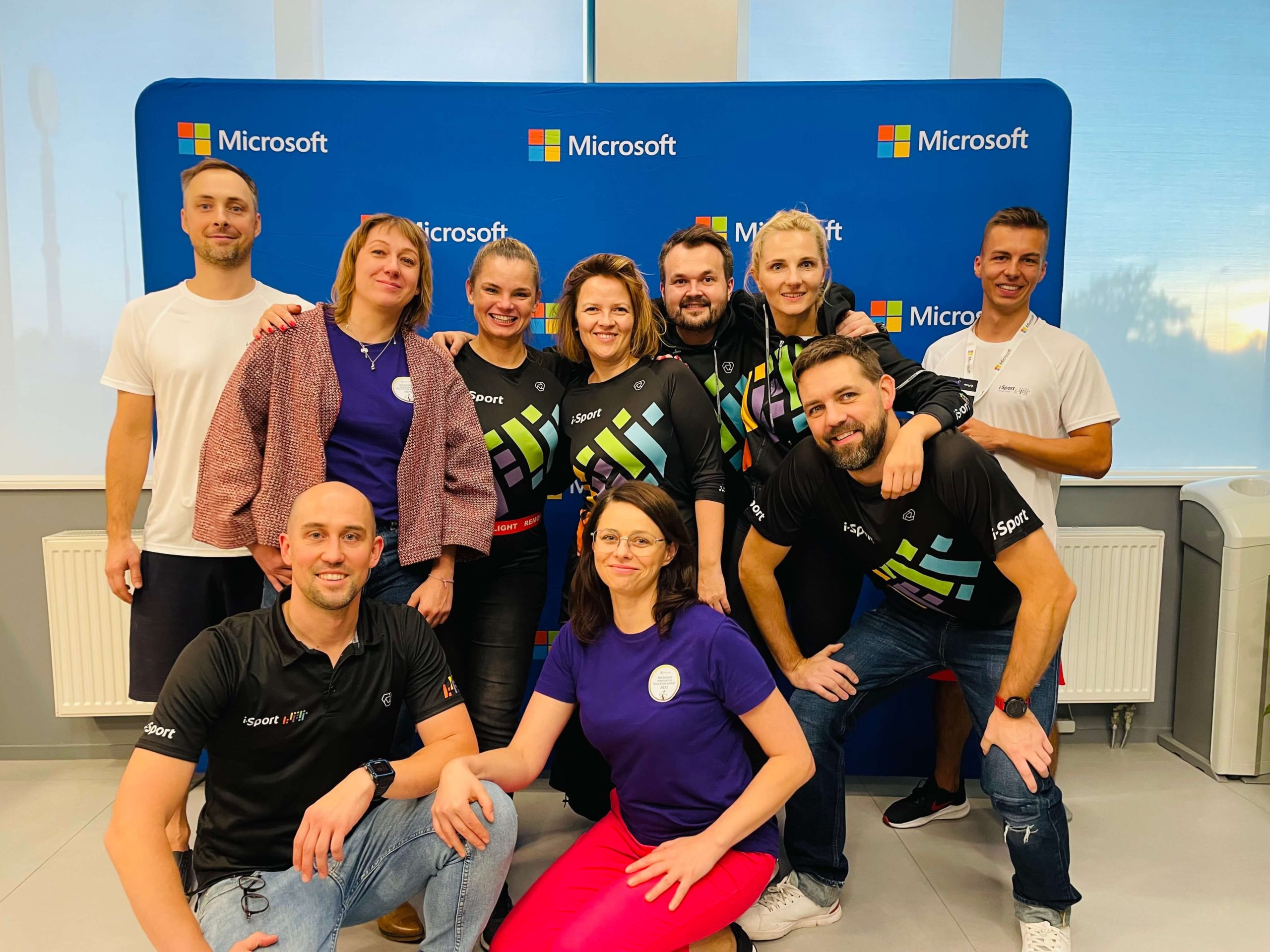 The I-Sport Fitness Index – as we have named our program – is aimed at the business customer. We want to provide them with reliable information about the fitness level of their employees, so that they can then periodically verify this state and provide effective tools to work on the development of physical activity. We know very well that it has a direct impact on mental fitness, sense of value and thus efficiency and satisfaction at work.
The I-Sport Fitness Index has just been hosted at Microsoft Poland's headquarters in Warsaw. As part of the National MIEE Convention, aimed at Educators from all over Poland, we created a special physical activity zone. Within seven stations, each dedicated to a different motor trait, participants tested their fitness in the following areas: strength, agility, balance, endurance, jumping ability, speed and flexibility. We meticulously counted the achieved results and generated from them an individual i-Sport Fitness Index, a numerical value that shows the current level of physical fitness. In addition, each participant received a detailed analysis of the results, learned about their leading traits and sports that match the results achieved.
In addition to having fun and taking an active break in lectures and workshops, we accomplished an important mission to build awareness of the crucial role played by daily fitness and physical activity in our lives.